JAMES CITY, Va. (Tribune News Service) — Police arrested an Army soldier who is accused of shooting a victim multiple times in a home in James City County on Sunday.
Officers responded to the 1300 block of Queens Crossing following a report of a shooting at about 3 p.m. The victim sustained multiple gunshot wounds, and is being treated at a local hospital, according to James City County police.
Police said Rae'Kwan Fulton, 25, who is stationed at Fort Eustis, fled the scene in a white 2015 Toyota Tundra. Police issued a "be on the look out" alert to area law enforcement agencies, and Fulton's vehicle was tracked to Newport News by Flock cameras, which photograph vehicles that meet a given description.
Newport News police arrested him at about 3:55 p.m.
Fulton is charged with aggravated malicious wounding and use of a firearm in the commission of a felony. He is being held without bond at Virginia Peninsula Regional Jail.
©2023 The Virginian-Pilot.
Visit .
Distributed by .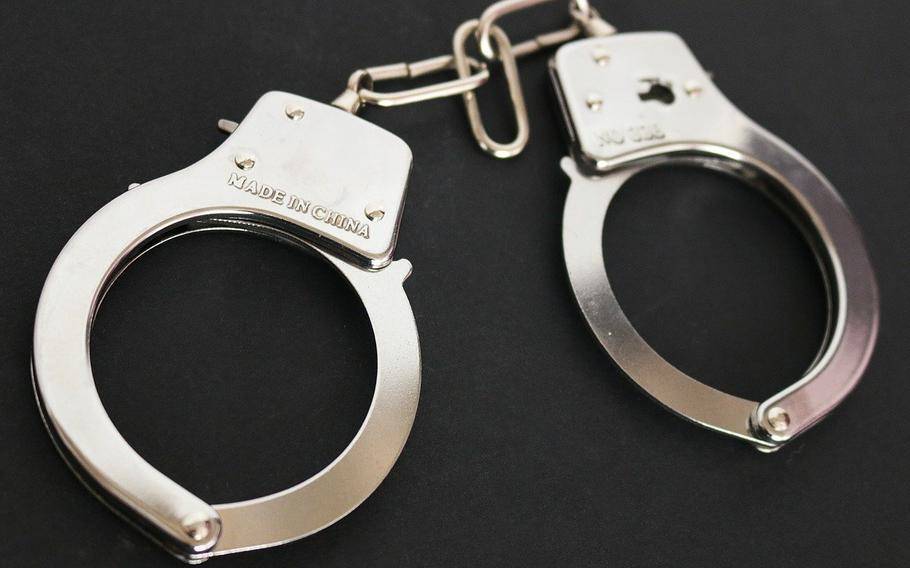 (Wikimedia Commons)