Mariska Hargitay's Husband Peter Hermann Supports Her at SAG-AFTRA Strike as 'SVU' Star Has a Mini Reunion
Mariska Hargitay and husband Peter Hermann are standing in solidarity with the SAG-AFTRA.
On Wednesday, the Law & Order: Special Victims Unit star and Younger alum — who have been married since 2004 — joined the actors' union strike picket lines in New York City. For the gathering, the actress, 59, sported a "SAG-AFTRA Strong" T-shirt, supporting the Screen Actors Guild - American Federation of Television and Radio Artists.
While there, Hargitay also had a mini reunion with Law & Order: SVU costar Michelle Hurd. The pair were spotted posing together alongside fellow actors on the picket line.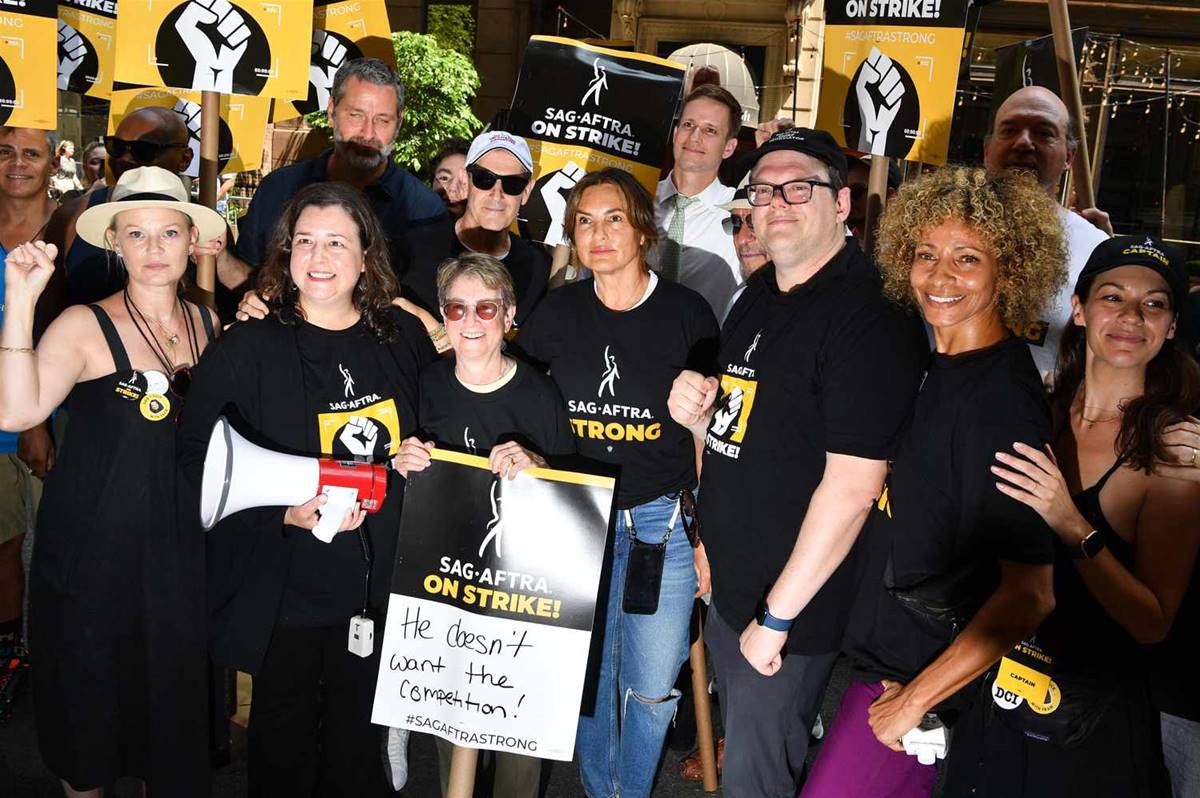 The actress also came out in support of the Writers Guild of America strike — which began on May 2, prior to the actors union calling for its own strike on July 13.
While joining a picket line at Paramount Global's New York City office last month, Hargitay spoke about the importance of writers in the entertainment industry. "I'm so honored to stand here in solidarity with the writers, wearing my WGA captain hat. And I've been your captain for 25 years on 'SVU' and I could not have done it without the writers," she said, per Variety. "Every word out of my mouth for 25 years. So I stand here and say, let's get this done."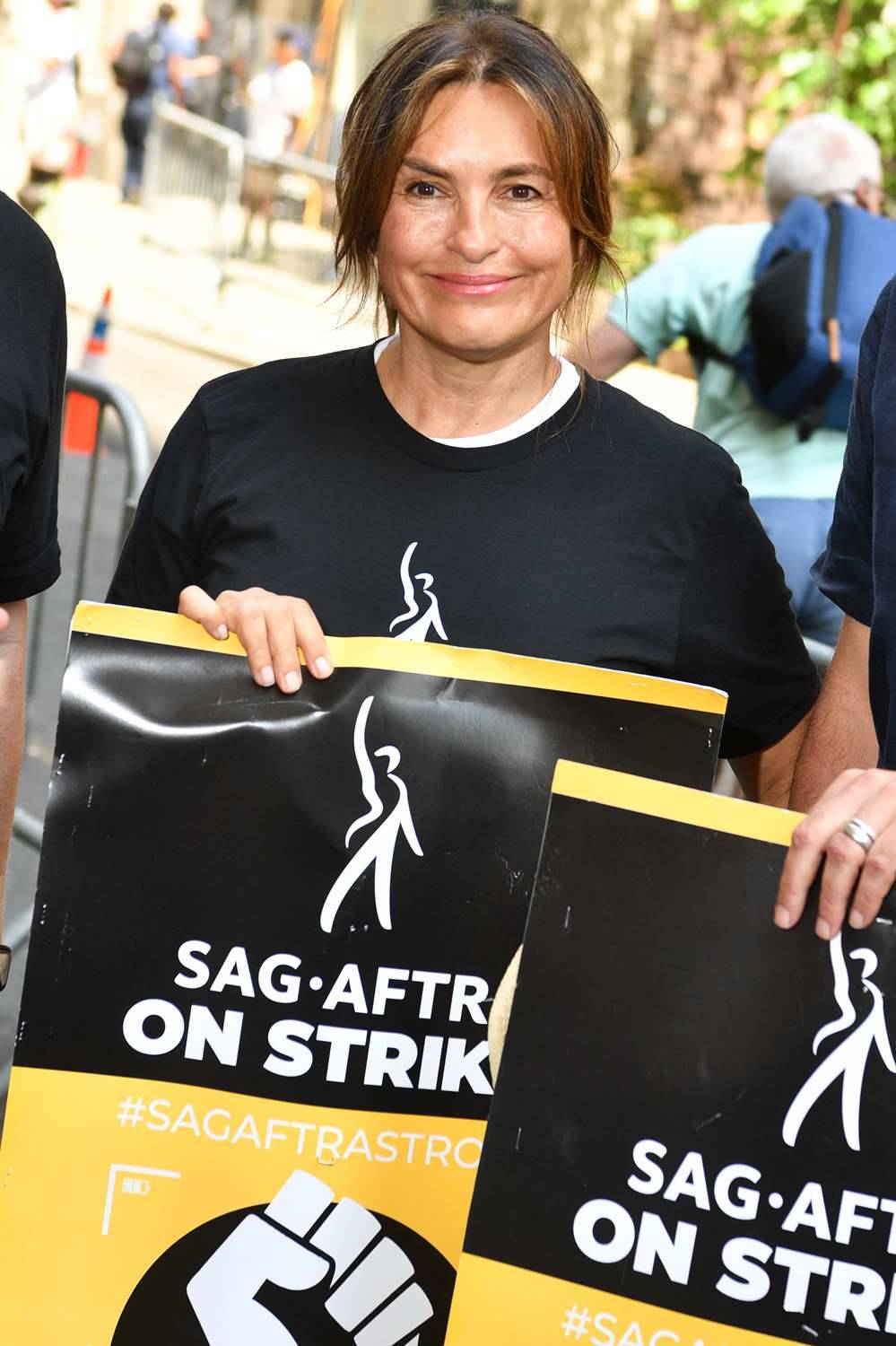 Ice-T confirmed earlier this month that Law & Order: SVU is one of the many shows facing an indefinite delay in production due to the ongoing SAG-AFTRA and WGA strikes
"Shout out to all the SVU fans.. Normally we would be back in production, filming the new season.. Unfortunately we're still on hold due to the Writter's [sic] strike," he shared on Twitter. "Hopefully we'll be back sooner VS later.. I'll keep you posted."
The production delays came after SAG-AFTRA President Fran Drescher excoriated Hollywood executives in a speech on July 13, announcing the union's intention to strike after failed contract negotiations with the Alliance of Motion Picture and Television Producers (AMPTP).
"The entire business model has been changed by streaming, digital, A.I.," Drescher, 65, said in part during her passionate speech. "This is a moment of history that is a moment of truth. If we don't stand tall right now, we are all going to be in trouble."