Anna Konkle Talks 'The Afterparty,' Moving Away From 'Hard Comedy' and the 'F—ed Up Love Story' of Her Upcoming Memoir
It's July 11, the night before SAG-AFTRA's last day of negotiating with the studios before the actors' union would decide to go on strike, and tensions are high in Hollywood. Tensions are also high in Glendale, where Anna Konkle has been wrongly accused of stinking up the restroom of Din Tai Fung.
Minutes earlier, she'd limped into the dumpling restaurant — "I'm Anna! I got a splinter!" — before heading to the toilet, and she swears all she did in there was tweeze the debris out of her foot. 
"Someone — this is so rude of me — had explosive diarrhea. I was like, 'If that were me, I wouldn't want anyone to see my face,'" Konkle says, glancing around at the crowd surrounding us. To offer the troubled pooper some privacy, she didn't exit her stall until she heard them wash their hands and leave. But her politeness was her fatal mistake: "I walked out right after that person, and realized that the next people in line don't know if it's me or her."
"This is right out of 'Pen15,'" Konkle says, rolling her eyes at herself, as usual.
"Pen15" is the semi-autobiographical Hulu series she co-created and starred in with her close friend Maya Erskine, in which they both played middle school versions of themselves surrounded by a cast of actual children. Often referred to as a "cringe comedy," a moniker Konkle isn't sold on, the two-season project saw Konkle and Erskine through strings of pubescent crises too awkward to bear.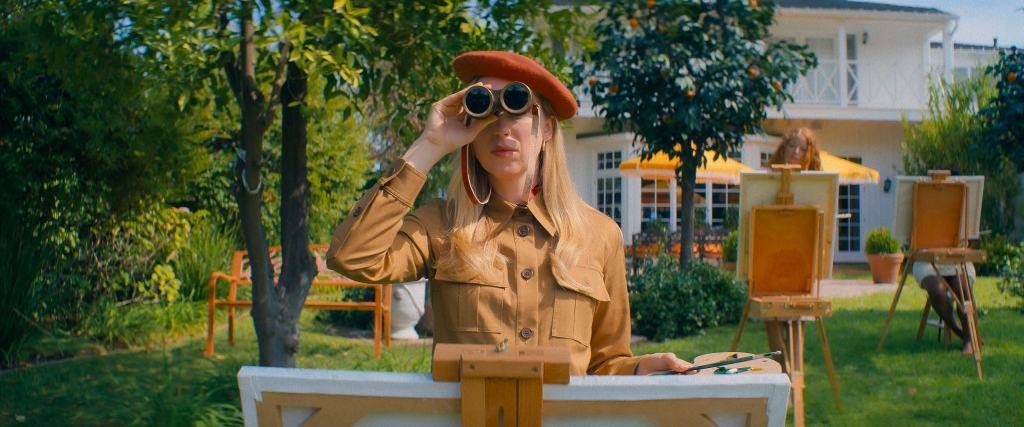 The show's short run raised the pair's profile almost immediately, leading to opportunities like Konkle's latest: a role in Season 2 of Chris Miller and Phil Lord's Apple TV+ mystery comedy "The Afterparty." Konkle plays Hannah Minnows, the kooky adopted sister of Edgar (Zach Woods), who is murdered right after his wedding day. In Episode 4, themed after the films of Wes Anderson in general and "The Royal Tenenbaums" in particular, Hannah is the star. Despite being a suspect, her sureness of her own innocence drives her to narrate her whereabouts before Edgar's death with a complete, if bizarre, openness — the kind of performance Konkle is now known for.
"Hannah's a bit stilted, but also very emotional," Konkle says. "It's being so sure of yourself, like you have all the answer — when you're the one with no answers."
Each episode of "The Afterparty" pulls from a different reference or genre. Along with Konkle's Wes Anderson episode, Season 2 dives into Regency-era romance, film noir and more.
"It felt like theater school again, doing Shakespeare one day and Mamet the next," she says. "You don't get that anymore. I remember doing scenes in college, being used to getting different characters all the time — and then when you're out of school, most of us are just working and auditioning for commercials. You're not using any of the things that you've been learning. It's rare to get to do all the different kinds of characters that we're getting to do in this."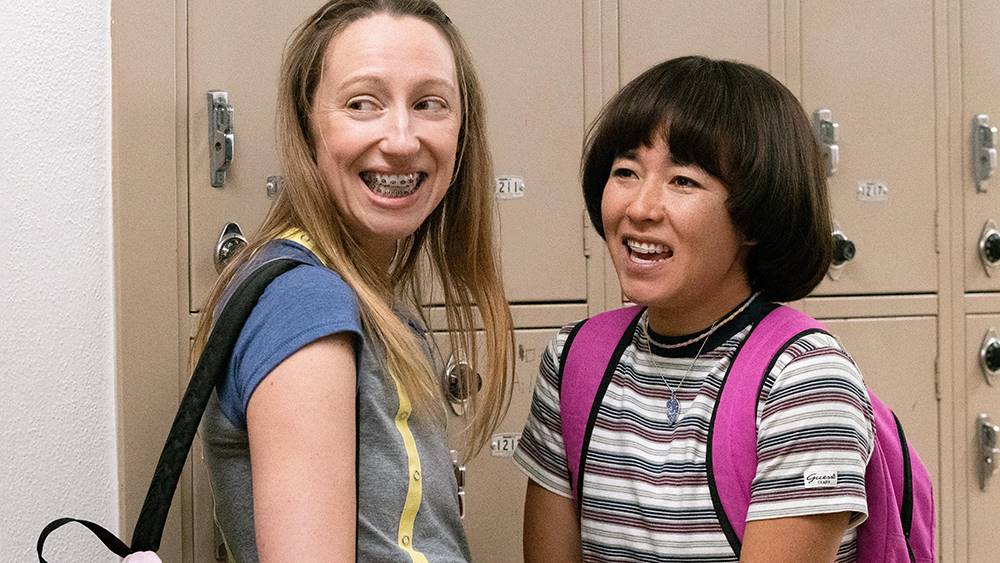 At multiple points in our conversation, I find that Konkle still speaks like a recent grad waiting for someone to confiscate her dreams from her. Though "The Afterparty" certainly presents its cast with the opportunity for wider-ranging character work than most projects, it's interesting to see an Emmy-nominated creator describe her latest gig saying, "I just felt really lucky to keep working, because in this industry, you just never know."
Part of that anxiety seems to stem from whiplash. Konkle and Erskine spent more than a decade working on the idea for "Pen15," so the fact that people knew — or thought they knew — so much about who she was as soon as the first season dropped was overwhelming. "People are like, 'OK, so you do hard comedy,'" she says. "You take a minute to say, 'What do I do? Is that true?"
It's not true; at least, not completely. Konkle is currently working to make an American adaptation of a Norwegian horror film. She intends to direct the project, and before the actors strike, was in the process of casting it. "It's another coming-of-age opportunity, but from a completely different lens. Horrifically visual. That's the itch that 'Pen15' didn't scratch for me: sadness. Looking at that without apologizing, without having to laugh it away. The bleakness of how life can feel sometimes."
The common thread in Konkle's career isn't outrageous laughter: It's shame. All of her characters have secrets or quirks or mistakes that haunt them, and her creative process emerges from the different ways that vulnerability can manifest. For example, in 2022's "The Drop," Konkle's Lex drops her friend's baby, which launches an identity crisis about whether or not she wants to continue trying to get pregnant with her husband. Konkle filmed the movie when she was freshly post-partum herself. 
"It felt like a conversation with all the things that I was insecure about," she says. "I'm gonna be in a bathing suit three months after I had a baby, and gained 50 pounds — but this is the decision I'm making. I tend to do things that make me uncomfortable."
"Right now, it feels honest for me to do something earnestly bleak, on top of ["The Afterparty"] — something that has a hard, satirical comedy to it, and go back and forth," she continues. "But I do know that it's confusing to other people. My team is like, 'People keep calling and asking for a hard comedy!' And I would love to be like, 'Cool! Let's give it to them!' But I don't even put 'Pen15' under that cap. That's not how I relate to it. When people call it cringe-comedy, I get it. But for me, it's just honest."
That honesty has also led Konkle to work on a memoir, titled "The Sane One," which will be published by Random House. She's still writing it, but tells me it's an origin story of sorts, explaining how the family she grew up in led her to become "the kind of person that doesn't really know how to have a conversation about the weather. I'm like, 'Well, what happened with your mom?'"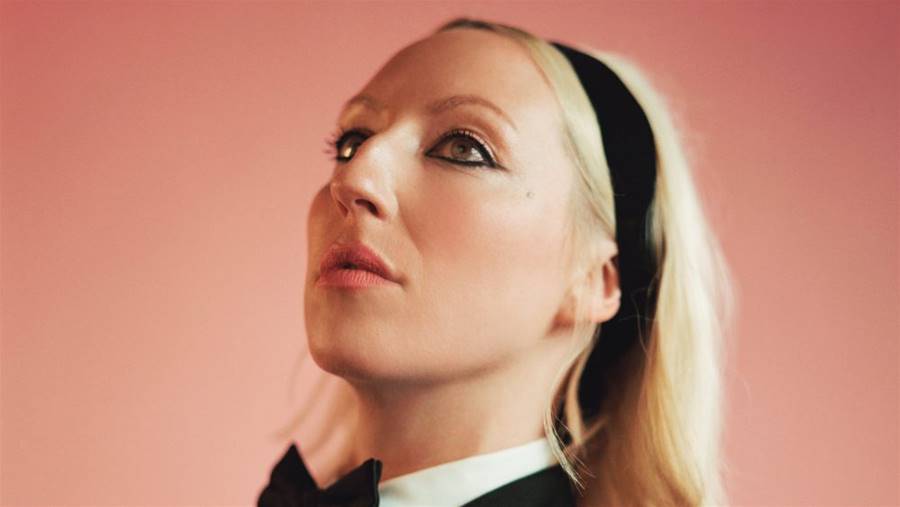 "It's about a dysfunctional family unit, and the trauma and comedy within that," she explains. "The journey of going, 'I'll be nothing like you!,' and an obsession with that after you find out you can't fix it. And then ending up just like them."
Konkle describes the narrative as a "fucked up love story" between her parents, who are "very funny and very unique people," and raised her to be the same way. She laughs now when she tells me about some of her angstiest memories: "I remember getting in a huge fight with my mom and writing in my journal, 'I never want to be like her.' It's harsh. And after, I was like, 'Mom, I wrote something, and I need to read it to you.' I was probably, like, 10."
Konkle also uses the book to process the loss of her father, who got sick while she was working on the second season of "Pen15," and died before it came out.
"This was just something I needed to do, because that was a fucking insane year between taking care of him, and then acting with my TV dad," she says. "And the feeling of another space that we're not supposed to talk about that was sad and funny and fucked up — which was death." 
That part of her life led right into the early days of the pandemic, a period that informed how Konkle feels about the moment the entertainment industry has found itself in now.
"We'd all gotten used to buckling down, and not working through COVID. The unknown. But it's just getting more and more stressful," she says.
Konkle adds that she wanted an actors strike: "It feels like this is the time to set a precedent not just for our industry, but all over the world."
She's the perfect example of the kind of creative we know about because of streaming. "Pen15" could never have been its full, weird self on network television, unlike "Rosewood," the Fox drama Konkle starred in from 2015 to 2017. But for all the freedom a platform like Hulu gave her, the drawbacks are exactly the reason writers and actors have taken to the picket lines this summer.
"Just in residuals, you see it broken down exactly. 'Rosewood' is playing in Germany; I can't even tell you exactly where 'Pen15' is in the world," she says. "I was surprised seeing it on a Delta flight. It's just not as transparent, and that's a problem."
There's a chance we may get more of her thoughts on Hollywood's labor conflict — and the truth, shame and dark hilarity it could inspire — in "The Sane One," since she says she's nowhere near finishing it. Konkle feels it's "douchey to write a memoir in your 30s," but "has a full story" she wants to tell.
And yet: "I actually have to stop talking about it in the press, because who fucking knows when it's going to be done?"