Sen. Hawley says he will block Army civilian promotions over Fort Leonard Wood housing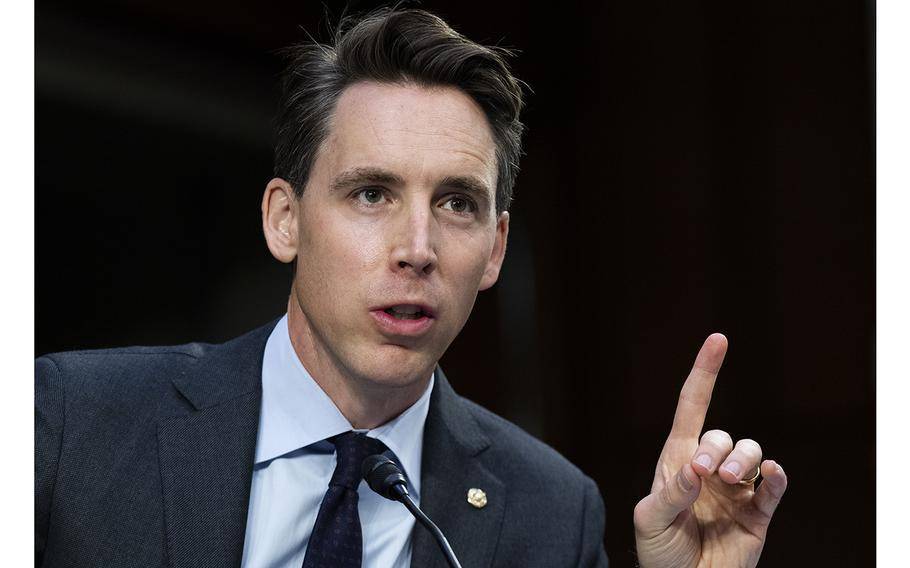 Sen. Josh Hawley, (R-MO) speaks during a Senate Judiciary Committee hearing on Capitol Hill in 2021. (Tom Williams/Pool/Getty Images/TNS) ()
WASHINGTON — Republican Sen. Josh Hawley of Missouri said Thursday that he will put a hold on Army civilian nominations that require Senate approval until the service earmarks $41 million for new housing at Fort Leonard Wood.
Hawley informed Army Secretary Christine Wormuth of his intentions in a letter, writing he was left with no other choice after years of pressing the Army to replace aging homes at the 83-year-old garrison in Missouri's Ozark Mountain region.
"The Army's inability to meet its own deadlines is unacceptable, and I will wait no longer," Hawley wrote. "The soldiers and families at Fort Leonard Wood deserve better, and it is your responsibility to deliver for them."
Hawley's hold would add Army civilians to the 300-plus senior military officer nominees being , R-Ala. Tuberville is preventing the Senate from proceeding with unanimous confirmation votes on groups of nominees due to the Pentagon's abortion access policies.
The Senate last month bypassed Tuberville's blockade by confirming top nominees for the Joint Chiefs of Staff one by one.
Hawley said he is instituting his hold because Army leaders did not keep their promises to spend $41.4 million on improving Fort Leonard Wood housing in fiscal 2023, which ended Sept. 30. The Army has identified 1,142 family homes at the post that require repair, Hawley said.
He accused Wormuth of offering her commitment to the expenditure months ago and failing to produce a housing replacement plan. Hawley said the Army told his office no funds will be available for the project until Dec. 15 at the earliest.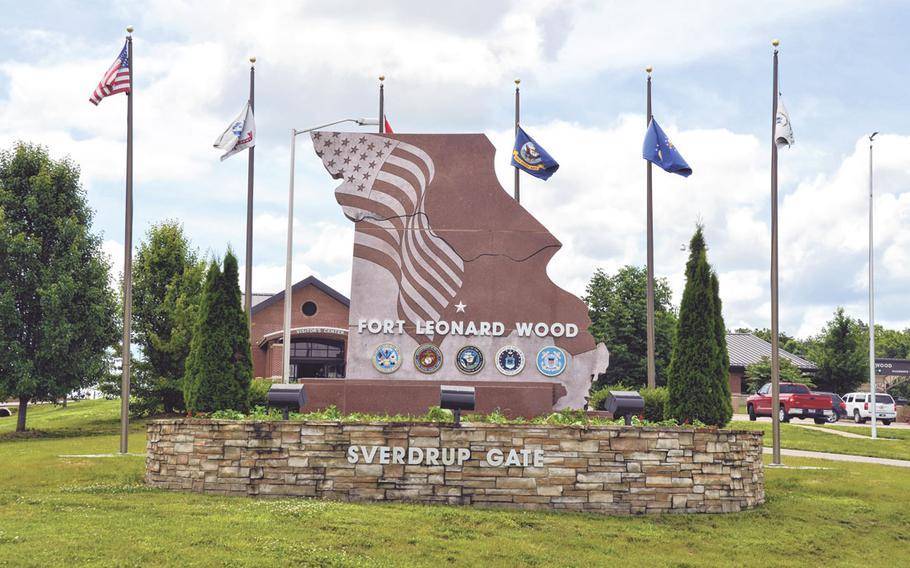 Fort Leonard Wood Sverdrup Gate in Missouri. (U.S. Army)
"Beyond your inability to even produce your plan, what investment you have promised has now failed to materialize," Hawley wrote to Wormuth. "The deadline has now come and gone and given your record I have real doubts that Fort Leonard Wood will receive this investment before the end of the calendar year."
The Army said it would not comment on correspondence between a member of Congress and Wormuth.
"The secretary will respond back to the senator directly as appropriate," an Army spokesperson said.
Hawley would be the latest senator to leverage the Senate's process for confirming military nominees to demand policy changes and extract concessions from the Pentagon.
In 2020, Sen. Tammy Duckworth, D-Ill., put a hold on 1,000 military nominees until the Pentagon provided assurances Lt. Col. Alexander Vindman would not be blocked from a promotion due to his testimony against former President Donald Trump. Her hold lasted two weeks.
Tuberville announced his block on senior general and flag officer promotions in February. Eight months later, he continues to insist he will only lift his hold after the Pentagon rescinds a policy that ensures service member access to abortions and other reproductive health care.