'God Was My Co-Pilot': Medical Helicopter Pilot Credits God For Saving Everybody After Crash-Landing
A pilot of a medical helicopter that crash-landed without the loss of life says he survived because God was his 'co-pilot.'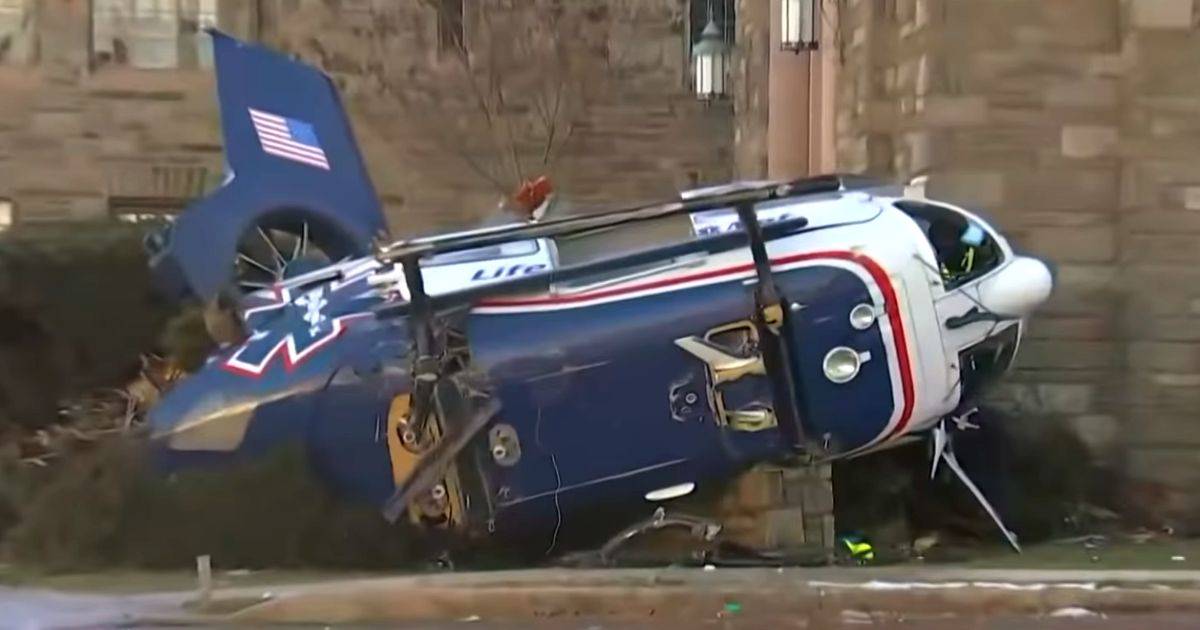 The incident happened in January in Philadelphia when the grateful pilot who was wheelchair-bound thanked his flight crew, first responders, and God after being released from the hospital.
Daniel Moore said he felt fortunate after police and first responders helped him out of Penn Presbyterian Medical Center's emergency room. He said, "I had God as my co-pilot that day," he said, "and we took care of the crew and we landed in his front yard, so that was kind of nice."
The medical helicopter was part of the LifeNet program based in Hagerstown, Maryland, that was transporting an infant girl and two other crew members. Thankfully, no one was hurt when the helicopter went down at around 1 p.m. next to a church, Drexel Hill United Methodist Church in Upper Darby.
Moore doesn't remember "much of anything" about the incident, but thanks the crew for rescuing him and getting an ambulance for the young patient. The pilot suffered the most injuries but miraculously the other two adults and the baby girl were unhurt. Thanks to an alert witness who called 911 and told dispatchers about the wreck their lives were saved in time.
He was filled with gratitude as he said, "I remember waking up and looking up and seeing a whole company of firefighters looking down at me and that's a real good feeling," Moore said, as he expressed thanks to first responders and the medical team treating him.
He added, "I'm just glad to be here and I'm glad that I got my crew back alive," he said. "I always tell people I just drive the bus; the heroes are in the back, working on the patient."
There's no doubt that God was with them in the plane when it crash-landed and took care of each of them because there's no other explanation for them to be alive and well today. When we trust God with our lives completely He will be there for us and take care of everything.
2 Samuel 22:3-4. "My God, my rock, in whom I take refuge, my shield, and the horn of my salvation, my stronghold and my refuge, my savior; you save me from violence. I call upon the Lord, who is worthy to be praised, and I am saved from my enemies."