Woman Discovers Sweet Message From Father Nearly 40 Years After He Fell in the Line of Duty
Josie Tuttle-Trimnal was 11 years old when her family received the news that her father, Army pilot CW3 William Tuttle, had died.
At the time, Tuttle, a decorated Vietnam War veteran and Black Hawk helicopter instructor pilot, was stationed at Fort Campbell. He was recruited to help grow the unit now known as the 160th Special Operations Aviation Regiment or The Night Stalkers.
"Every time he left, we did not know where he was going, and we didn't know what he was doing," Tuttle-Trimnal told WREG. "And when he came back, we still didn't know where he'd went or what he was doing!"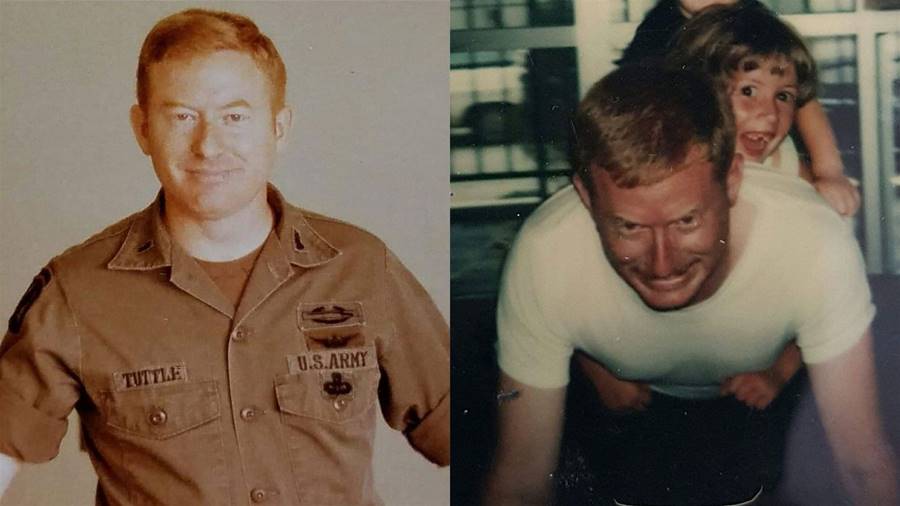 Her dad's helicopter went down off the coast of Panama on Oct 4th, 1983. His body was never recovered.
Three weeks later, The Night Stalkers participated in the American invasion of Grenada. Tuttle-Trimnal believes her father was there helping perfect the use of night vision goggles.
"I know what my dad did helped to develop new training," she told the local news station. "It was a journey coming to this attitude, but I trust in the greater mission."
Three years ago, 37 years after her father's last flight, Tuttle-Trimnal discovered a note from him hidden inside a card from her first birthday.
"The way that it fell out, it opened an additional time. I never noticed [the additional fold] before," she explained to WREG. "The last line read, 'just always remember, no matter what happens daddy loves you with all his heart.'"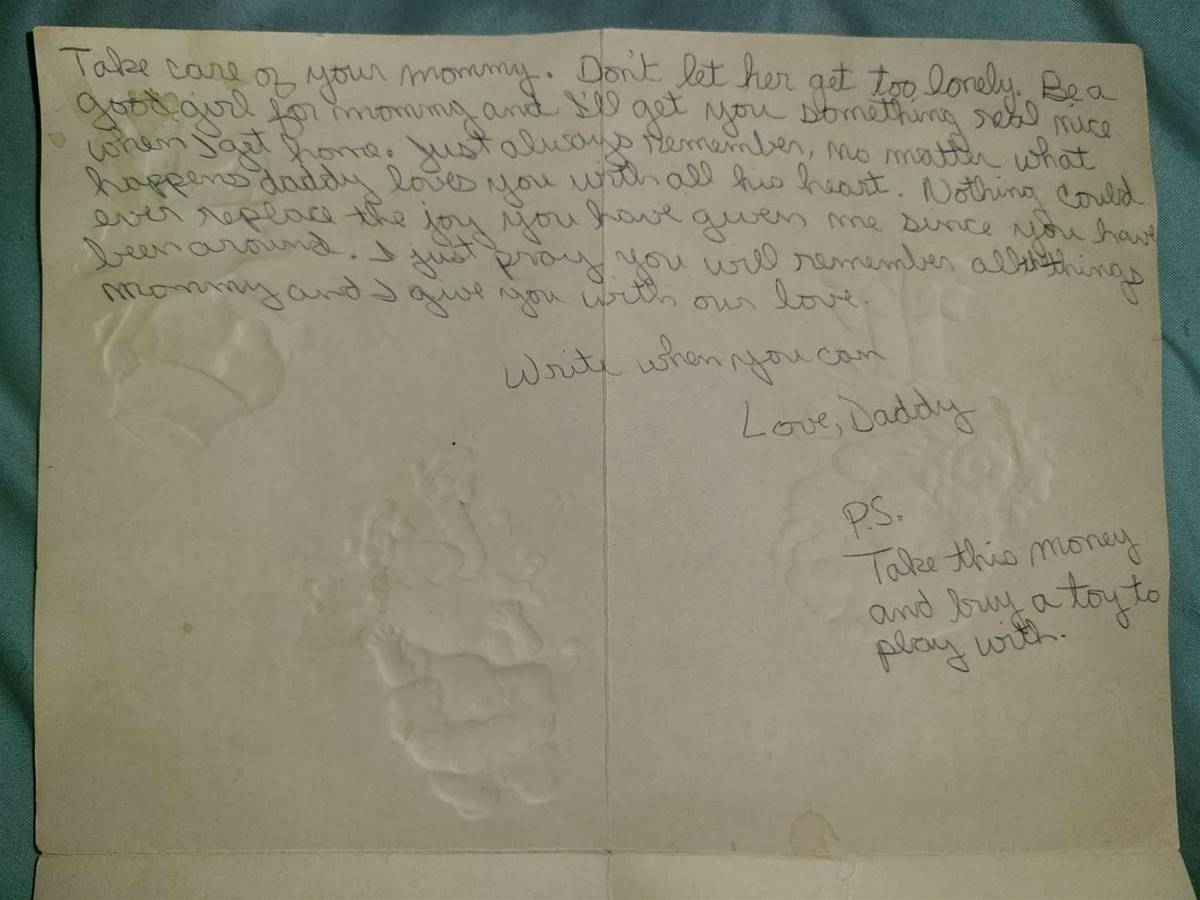 Tuttle-Trimnal said that the message, now tattooed on her forearm in her father's handwriting, gives her strength.
"Although I miss my father every single day of the year, I am incredibly proud of the sacrifice that he made for a country he loved," she told the station.
OK, who is chopping onions in here?