Soldier sentenced to 18 months in prison for Alaska crash that killed another soldier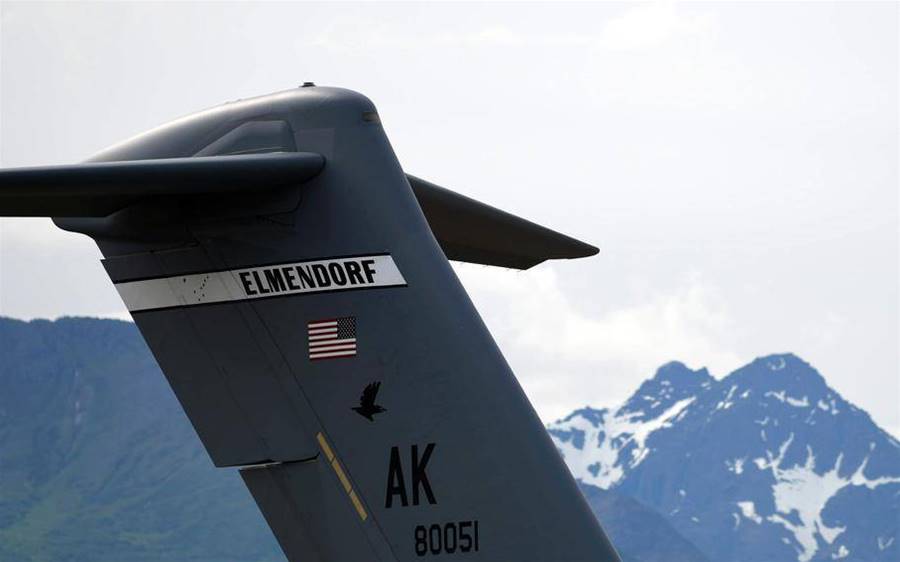 Joint Base Elmendorf-Richardson near Achorage is home to Alaskan Command, U.S. Army Alaska, 11th Air Force, the Alaska National Guard and other commands. (Haley Stevens/U.S. Air Force)
A soldier at Joint Base Elmendorf-Richardson has been sentenced to 18 months in prison for a drunken-driving crash that killed a member of his unit who had enlisted less than a year earlier, the Army said Monday.
Pfc. Andy Ramos, 19, faced a court-martial Sept. 2 at the Alaska base for driving while drunk May 28 with a car filled with soldiers, resulting in a crash that killed Pfc. Arath Esau Martinez-Arguelles, 20, of Sherman Oaks, Calif.
Ramos and Martinez-Arguelles served together in the 6th Brigade Engineer Battalion of the 2nd Brigade Combat Team (Airborne) at Elmendorf-Richardson, which is near Anchorage. Martinez-Arguelles, a mechanic, enlisted in June 2022 and had been with the unit in Alaska since March. Ramos was a combat engineer.
Ramos pleaded guilty to negligent homicide and driving a vehicle while intoxicated resulting in personal injury. As part of the proceedings, Ramos accepted a plea agreement that includes his demotion to private and a dishonorable discharge upon his release from confinement, Army spokesman John Pennell said.
An Army investigation found Ramos and other soldiers had been drinking on base May 28, the Sunday of the three-day Memorial Day weekend.
Five soldiers got into a vehicle with Ramos driving. The group traveled south toward Anchorage at what witnesses told investigators was "excessive speed." At a bridge over Ship Creek, Ramos lost control of the vehicle, striking a bridge abutment. The car spun into oncoming traffic, where it slammed into a pickup truck driven by a soldier traveling with his wife and child.
The force of the collision ejected Martinez-Arguelles from the vehicle, according to reports of the accident. Emergency responders transported him to the Alaska Native Medical Center in Anchorage, where he was pronounced dead on arrival.
Others injured in the crash were transferred to three area hospitals and treated for injuries. Pennell said he did not know the severity of the injuries of others in the two vehicles.
Ramos was tested for drunken driving after the crash and registered a blood-alcohol level above the .08 legal limit.
Army prosecutors charged Ramos killed Martinez-Arguelles by driving "at an excessive speed while drunk." Ramos was also accused of attempting to coerce other soldiers in his vehicle to lie to authorities and say one of them was driving at the time of the crash.
Pennell said officials did not know yet where Ramos will serve his sentence.