Army to hold hearing on whether to court-martial JBLM doctor on charges including sexual abuse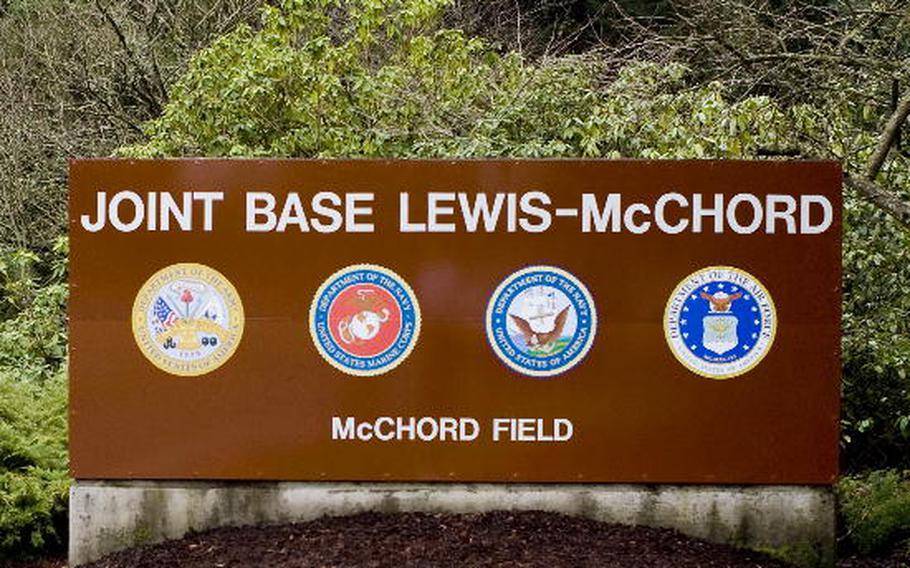 "The charges against Maj. Michael Stockin have been completed -- an Article 32 hearing is tentatively scheduled for Nov. 9," said Lt. Col. Jennifer Bocanegra, spokeswoman for I Corps, the main Army command at the base, located nine miles south of Tacoma, Wash. (U.S. Air Force)
The Army plans to hold a hearing early next month to determine whether Maj. Michael Stockin, a doctor at Joint Base Lewis-McChord, should face a court-martial on 23 charges of sexual abuse and indecent conduct involving patients.
"The charges against Maj. Michael Stockin have been completed -- an Article 32 hearing is tentatively scheduled for Nov. 9," said Lt. Col. Jennifer Bocanegra, spokeswoman for I Corps, the main Army command at the base, located nine miles south of Tacoma, Wash.
An Article 32 hearing is a pre-trial military hearing that functions like grand jury proceedings in civilian courts.
Stockin, 37, was formally charged on Aug. 28 with 23 violations of the Uniform Code of Military Justice. His charge sheet and other documents were not released while an independent review was conducted to determine whether there was sufficient legal justification for a hearing and possible court-martial.
The charges include abusive sexual contact and indecent viewing, Bocanegra has said.
Abusive sexual contact is the least severe of four categories of sexual crimes outlined in the UCMJ — the basis of law in the military. Abusive sexual contact is defined as "touching of the genitalia, anus, groin, breast, inner thigh, or buttocks of any person."
A service member can face up to seven years of confinement, forfeiture of pay and benefits, and a dishonorable discharge, if convicted of the charge.
"Charges are merely accusations, and the accused is presumed innocent until proven guilty," Bocanegra said.
Robert Capovilla, a former Army lawyer, is representing Stockin. He could not be reached for comment Friday.
The hearing in November would be the first time that the Army reveals the full scope of its investigation into Stockin.
Civil lawsuits against Stockin and the Army also have been filed by active-duty personnel and veterans. The Army has not said whether the charges against Stockin involved personnel at Lewis-McChord, where he arrived for duty in July 2019.
Since Stockin joined the Army in May 2013, he's been assigned to Tripler Army Medical Center in Hawaii for a year, Walter Reed National Military Medical Center in Bethesda, Md., for five years, a five-month deployment to Iraq, then the past four years and three months at Lewis-McChord.
Army investigators have been looking into allegations against Stockin since at least February 2022, when he was barred from seeing patients and was reassigned as an anesthesiologist at Madigan Army Medical Center at Lewis-McChord.
The Army announced the charges against Stockin in August 2023. Bocanegra said Stockin was not in confinement and was assigned to administrative roles in which he did not have physical contact with patients.
The Defense Department reported to Congress in April that the Pentagon had received 8,942 reports of sexual assault involving service members as victims or perpetrators in fiscal year 2022. That was an increase of 76 cases from the prior year.