The Heartbreaking Story Behind Texas A&M Golfer Sam Bennett's Inspiring Tattoo
Sam Bennett wasn't alone on the green when he made his debut at Augusta National this afternoon. The U.S. Amateur champion always has a piece of his dad with him—if you look closely, you can see it peeking out from under his left glove.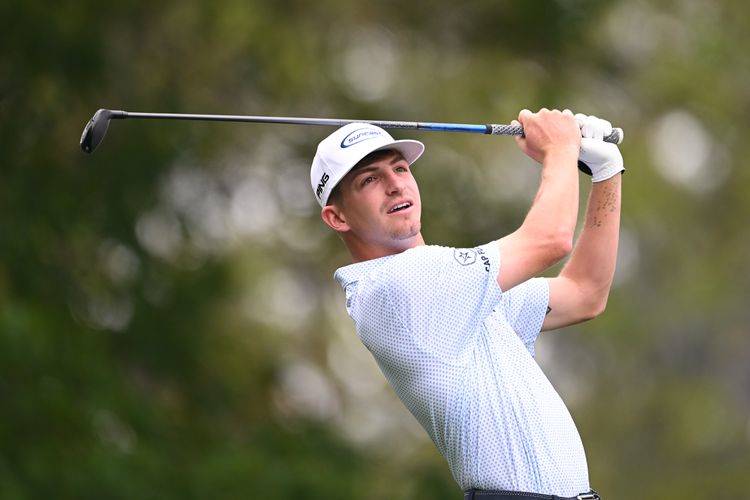 Ross Kinnaird/Getty Images
Sam, 23, has five words inked on his left forearm: "Don't wait to do something." Those were the last words his father Mark wrote for his youngest son before he lost his eight-year battle with early onset Alzheimer's in June 2021. 
"(It) took him 15 minutes because we had to show him how to write out every letter," Sam recalled in an (). 
"That's something he said that'll stick with me forever," the Texas A&M student explained. "For the longest, I lived my life scared just seeing what he went through. That just means don't be scared of anything you do."
Sam had that important piece of advice tattooed in his father's shaky handwriting as a reminder to go after the things he wants while he's still able.
Sam entered the 2022 U.S. Amateur Final as the third-ranked player in the World Amateur Golf Ranking. According to , he'll soon compete with his college teammates for an SEC ring. 
Back home in the tiny town of Madisonville and in nearby Aggieland, Sam is a local legend. 
"I used to be Mark's wife," his mom Stacy told the outlet, "and everywhere I go now, I'm Sam's mom. I'll take that title."
It should be easy to watch Sam battle for the Green Jacket. Per tradition, the U.S. Amateur champion is paired with the . As such, Sam will be walking the hallowed greens alongside fellow Texan, Scottie Scheffler.