Pen15 creators Anna Konkle and Maya Erskine explain why they decided to end the Hulu show. Konkle and Erskine play teenage versions of themselves in the show, which highlights the trials and tribulations of adolescence in the most honest, raw, and hilarious ways. The supporting cast is the actual age of the characters Konkle and Erskine are portraying (around 12-13 years old), making the concept that much more compelling and oddly hilarious. Additional (adult) cast for the show includes Melora Walters, Taylor Nichols, and Erskine's own mother, Mutsuko Erskine.
Hulu greenlit Pen15 season 2 after a successful season 1, which debuted the first eight episodes in September 2020. A second set of episodes for season 2 were due to follow, but the pandemic stalled production and delayed the show's return by more than a year. Recently, it was confirmed that the final seven episodes of Pen15, which are considered part of season 2, will conclude the series entirely.
Having worked on Pen15 for more than a decade at this point, Konkle and Erskine decided to end the show rather than continue, citing a number of factors for the sudden conclusion to the Emmy-nominated series. Talking at a recent FYC event in L.A. (via Indiewire), the pair discussed their reasons behind ending the show, most of which come from the pandemic delays, becoming new mothers (the pair both gave birth in the show's interim), as well as handling nearly every aspect of the creative process, serving as creators, writers, actors, executive producers and, on occasion, directors. The "emotionally intense" experience of making the show took its toll, but the pair feel like they accomplished their goal, which was always about doing three seasons in total, as they consider "2B" Pen15 season 3. Konkle explains: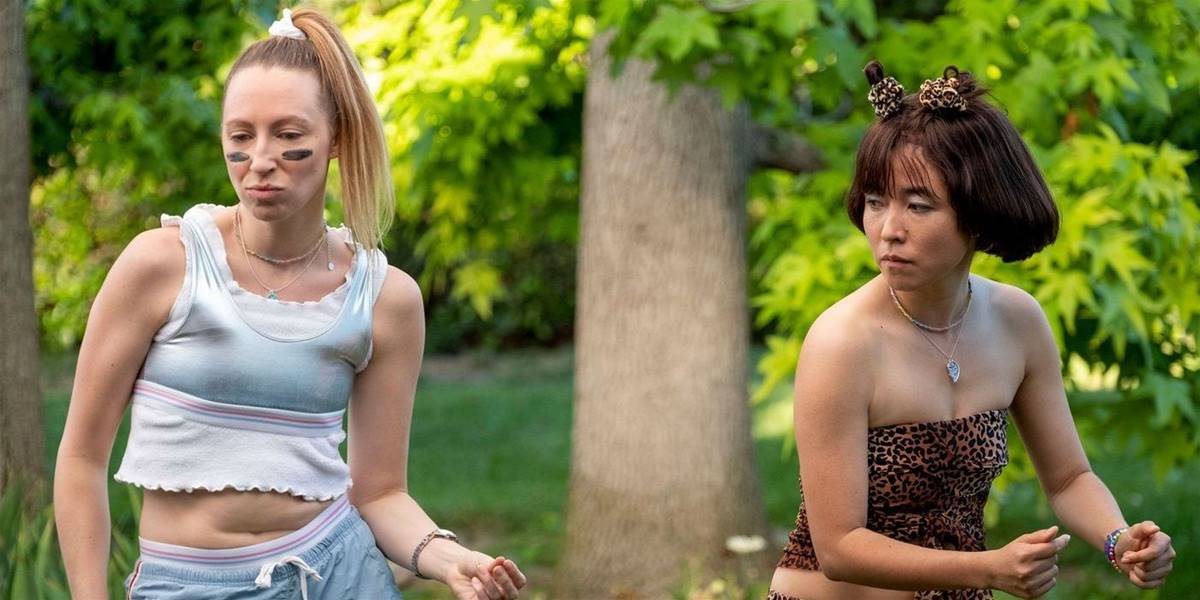 It's important to note that Pen15 wasn't canceled, rather it was a carefully considered decision made by Konkle and Erskine. Konkle, whose father passed away during production of the second half of Pen15 season 2, says that the process of making the show has been "challenging and fulfilling and complicated and beautiful," but that it's also been "a whirlwind" with "15-hour days for years." While she hasn't processed that the show is over, Konkle and Erskine remain steadfast that they will remain friends and creative partners. For Hulu, the door has been left open for the pair to return in any capacity, be it for Pen15 or something else entirely.
While it's perfectly understandable why Konkle and Erskine would want to end Pen15, the loss of such a provoking, hysterical, and emotionally honest series is a tremendous loss, especially as it feels like it didn't get its proper exposure to a wider audience. The blessing and the curse of streaming is that there is so much opportunity to create a massive bulk of diverse and original content, but it's impossible for any one person to watch it all, which means great shows will often feel like a niche program, while a select few become cultural phenomenons. Pen15 is one of the best examples of a brilliant and brave show that seemingly slipped through the cracks, but hopefully it will continue to be discovered and recognized in years to come. It is not only a great show, but one that will hopefully inspire future creators like Konkle and Erskine to take the same kinds of risks for bold and innovative entertainment. Pen15 season 2B hits Hulu on December 3.