Former JBLM soldier arrested in San Francisco for attempting to provide US defense secrets to China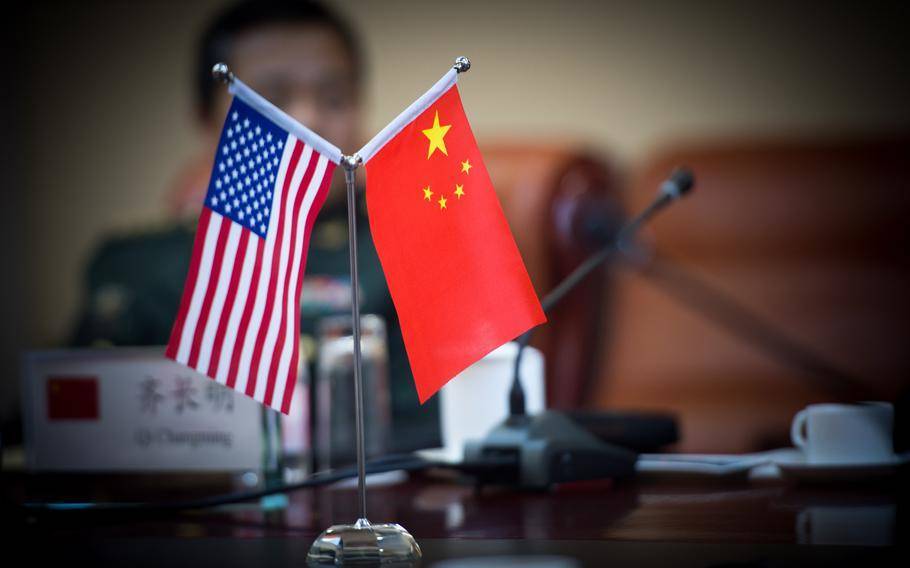 Joseph Daniel Schmidt, 29, a former Army sergeant last assigned at Joint Base Lewis-McChord, Wash., was arrested Friday, Oct. 6, 2023, on charges of attempting to deliver national defense information to China, the U.S. Justice Department announced. (U.S. Army)
A former Army sergeant last assigned at Joint Base Lewis-McChord in Washington with a military intelligence unit with access to top secret documents was arrested Friday on charges of attempting to deliver national defense information to China, the U.S. Justice Department announced.
Joseph Daniel Schmidt, 29, was taken into custody by federal agents at San Francisco International Airport as he arrived on a commercial flight from Hong Kong.
The arrest is based on an indictment issued Oct. 3 by a federal grand jury in Seattle. It charges two felonies: Attempting to deliver national defense information and retention of national defense information. Each charge carries a punishment of up to 10 years in prison and a $250,000 fine.
Schmidt was stationed at Lewis-McChord from January 2015 to January 2020, according to FBI reports filed in the case. His primary assignment was the 109th Military Intelligence Battalion. In his role, Schmidt had access to "secret" and "top secret" information.
After Schmidt's separation from the military in early 2020, he allegedly tried to contact the Chinese consulate in Turkey, according to the FBI report. He later tried to contact Chinese security services directly via email and offered national defense information to them.
In the indictment, the FBI provided examples of emails sent to the Chinese from Schmidt.
"My name is Joe Schmidt. I am a United States citizen looking to move to China. I currently reside in Istanbul and am trying to set up an appointment at the consulate in Istanbul," Schmidt wrote to the Chinese consulate, according to federal officials.
Schmidt traveled in March 2020 to Hong Kong, where he continued efforts to provide Chinese intelligence services with classified documents obtained while he was serving at Lewis-McChord.
The FBI investigation said Schmidt retained a device that allows for access to secure military computer networks and offered the device to the Chinese to gain access to internal Defense Department networks.
Schmidt remained in China, primarily Hong Kong, until Friday when he flew to San Francisco.
The investigation of Schmidt by the FBI had been aided by the Army Counterintelligence Command, according to the Justice Department.
Army Lt. Col. Jennifer J. Bocanegra, public affairs officer for I Corps at Lewis-McChord, said commanders at the Army-Air Force installation were just learning of the arrest and had no additional information at this time.
Lewis-McChord is 9 miles southwest of Tacoma and home to I Corps of the Army and 62nd Airlift Wing of the Air Force. The base is used by all branches of the military for training and mobilization of forces. Just fewer than 31,000 soldiers and airmen are assigned to the base.
Schmidt is scheduled to be arraigned Friday in U.S. District Court for the Northern District of California and then transported to the Western District of Washington for further court proceedings.
"Members of our military take a sworn oath to defend our country and the Constitution," said acting U.S. Attorney Tessa Gorman for the Western District of Washington. "In that context the alleged actions of this former military member are shocking — not only attempting to provide national defense information, but also information that would assist a foreign adversary to gain access to Department of Defense secure computer networks."
Assistant Attorney General for National Security Matthew Olsen said in a statement that Schmidt, if guilty, broke the law and his oath of service with the Army, which did not lapse upon his separation from the military.
"Individuals entrusted with national defense information have a continuing duty to protect that information beyond their government service and certainly beyond our borders," he said.